263
Views
Contact For Price
Contact
More info :
Business Description: Setting the new standard of rental apartments in Long Island, One Third Avenue represents a unique blend of both city and suburban life. Expediently located in downtown Mineola, just one block from the Mineola LIRR Station. 
Note: Designed by Steven B. Jacobs, this concrete unbreakable building emanates a modern design with level of erudition and what not. 
Here is a small list of available amenities at One Third Avenue: 
BUILDING FEATURES: 
1) Reinforced Concrete High-rise Structure 
2) 24-Hour Doorman/Concierge 
3) Porte-cochère 
4) Designated Indoor Parking 
5) Top-of-the-line Fitness Center 
6) Year-round 50-foot Swimming Pool 
7) Sauna 
8) Landscaped Roof Deck with Barbecues 
9) Electronic Rent Pay
10) Package Notification and Maintenance Requests
11) Live-in Super
12) Full Fire Sprinkler and Alarm Systems.
APARTMENT FEATURES:
1) GE Stainless Steel Appliances
2) Bosch Washer and Dryer
3) Built-in Bluetooth Sound System
4) Italian Kitchen Cabinetry, including Pantry Cabinets
5) Caesars tone Countertops with Porcelain Tile Kitchens 
6) Kohler Fixtures with European Porcelain Tile Baths 
7) 5" Plank Hardwood Floors Throughout
8) Oversized Windows
9) LED Lighting
10) Keyless Entry
You can reach us via : 
Business Email: info@onethirdave.com 
Facebook:
https://www.facebook.com/onethirdave/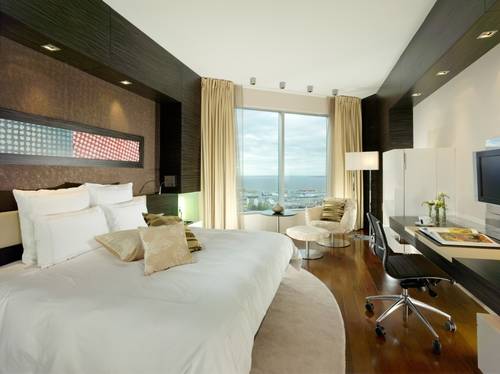 Report this post is spam, scam or illegal
Comment :
Same ads :
Discover homes and houses for sale in fort collins and get the best online deal ever before you set foot in an available home. For more information visit our website. ...
Buy/Sell Homes
United States / Alabama
Contact for price
nocohometeam9@gmail.com
Read more
Focus on consuming fat and protein superior fat, that's along with your body can thankyou by rotating all accumulated fat within into great solid Muscle Building Pills for performing that. ...
Buy/Sell Homes
United States / California
Contact for price
bobyzaxgahora@yandex.com
Read more
Are you wondering how can I Sell My House Fast Baltimore? well,One of the easiest and quickest way to sell your house fast in Baltimore you can connect with No Place To Call Home. We Offer delivers ...
Buy/Sell Homes
United States / Maryland
Contact for price
noplacetocallhome.net@gmail.com
Read more
Realestatekoval.com is a website from where you can find houses for sale in Denver. Here you will find the tips and guarantee to sell your houses in the price your want. Contact today for further ...
Buy/Sell Homes
United States / Colorado
Contact for price
realestatekoval1@gmail.com
Read more
Are you thinking to build your dreamhome? Do you have any idea how it will look like? If yes, then implement youridea and get the floor plans created by the experts of HouseViz. We provide both ...
Buy/Sell Homes
United Kingdom / Preston
Contact for price
houseviz360@gmail.com
Read more
We have unique Miami condos design like Description Amenities, Residence Features,Floor Plans. For more information call us today 1 (786) 504 0861 ...
Rusty furniture could sometimes signify to furniture depicting a discrete an absence of craftsmanship involved. It is a furniture that's made employing branch, sticks or log. There are two ...
7 hotel Apartments for sale located between beautifullandscape golf course and a beach Each suite overlooking sea view and sun terrace/golfcourse Royal and diplomatic suite with ...
For years, Prabhadevi has retained its glory as an upscale neighborhood in South Mumbai. Being closest to the sea, this sought after locality comes with breath taking views and the tranquillity ...
Buy/Sell Homes
India / Mumbai
Contact for price
southprabhadevi@gmail.com
Read more
Sell my House Fast in Houston, TX with SNS House Buyers. We're ready to give you a fair offer for your house. You can visit their website to know more about them and their services. For more ...
Buy/Sell Homes
United States / Texas
Contact for price
snshousebuyers@gmail.com
Read more
United States
Alabama
Alaska
Arizona
Arkansas
California
Colorado
Columbia
Connecticut
Delaware
Florida
Georgia
Hawaii
Idaho
Illinois
Indiana
Iowa
Kansas
Kentucky
Louisiana
Maine
Maryland
Massachusetts
Michigan
Minnesota
Mississippi
Missouri
Montana
Nebraska
Nevada
New Hampshire
New Jersey
New Mexico
New York
North Carolina
North Dakota
Ohio
Oklahoma
Oregon
Pennsylvania
Rhode Island
South Carolina
South Dakota
Tennessee
Texas
Utah
Vermont
Virginia
Washington
West Virginia
Wisconsin
Wyoming